What is a Culture of Wellness (The Guardian : 28/11/2017)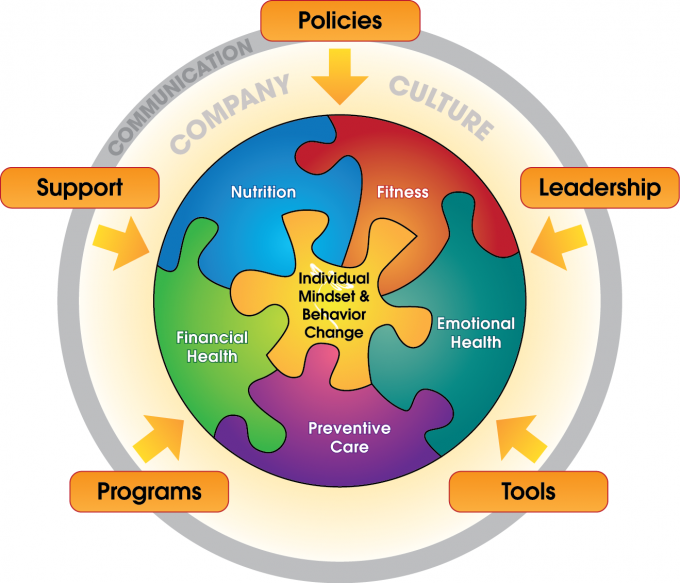 Last week, at the 7th Annual HR Summit 2017, organized by the IRIS Executive Development Center in Bagamoyo, I presented "Wellness and Business Sustainability" and participated in a panel discussion on "What is Culture'? There were some very interesting insights and almost 50% of the organizations present shared that they have wellness initiative/s in place at various levels.
While it is heartening to learn that Tanzanian companies are now taking the plunge into workplace wellness, they need to see the bigger picture.
Helping your employees get healthy takes more than biometric screening, Employee Wellness Day or regular yoga/aerobics class. To truly make a difference in your employees' wellness and sustain these results, an employer needs to create a culture of wellness. To truly make a difference in your employees' wellness and sustain those results, an employer needs to create a culture of wellness. A culture of wellness will make health a part of your company's mission and empower employees to get healthier, happier and more productive by creating healthy habits in both their personal and professional lives.
How to create a culture of wellness?
Here are some ideas to help you get started
Encourage Movement: Give your employees the opportunity to move throughout the day. Start walking meetings and offer standing desks. Encourage employees to get up and talk to each other in person instead of calling or emailing. This will help your employees get more steps throughout the day.
Offer Healthy Choices: Provide fresh fruits and veggies with any company meal. Always have water available and located in a convenient spot for employees.
Encourage Healthy Habits: Try offering incentives to help employees create healthy habits such as gym discounts, wearables or other fun, healthy prizes.
Provide opportunities for social engagement: Host company outings such as healthy hours or lunches. Find opportunities to create a social network among employees.
Provide resources: You can't expect employees to know where to start on their own. Be sure to send out useful resources covering different aspects of wellness – financial wellness, stress management, mental health education.
Be flexible: If your company can allow for it, offer flex hours to encourage work/life balance.
Encourage comradery: Start walking clubs and take part in team building activities. Help your team socialize and get to know one another on more of a personal level.
Lessen stress: Some workplace stress is normal, but having employees who are regularly over-stressed is not. Try to pinpoint certain stressors that are contributing to the problem. Implement changes that will lessen or eliminate these stressors.
Your wellness strategy will not yield significant and sustainable results if employees are not able to practice a healthy lifestyle during work hours. Creating a culture of wellness might just be your company's ticket to a happy and productive workforce. Productivity flourishes with wellness. An environment that not only stimulates a healthy body but a healthy mindset as well will contribute to an effective and efficient workplace.
Reply back to bhakti@impactafya.com or call +255 754 694 643 with your feedback. We welcome your suggestions for corporate wellness tips you'd like to see covered in our future columns.
Bhakti Shah, MPH is the Founder and Managing Director of ImpactAfya Ltd, collaborating with Workplace Options and Mayo Clinic, USA to provide Corporate Wellness and EAP Solutions in East Africa. Bhakti is also the Advisor for the Africa Business Portal and the Past President of the American Chamber of Commerce in Tanzania.
Website: www.impactafya.com | Facebook, Instagram & Twitter: @impactafya